Just follow these simple steps and your pet's prescription will be on its way!
Step 1
Log in to your account, or register for a new account. You can do this from the "My Account" link at the top of the website, or from the product page you're on.
Step 2
Add your pet by clicking the "Add Pet" button, or select your pet from the drop down if you have already added them. Learn more about adding a pet here.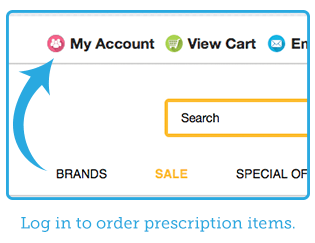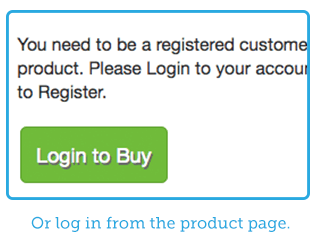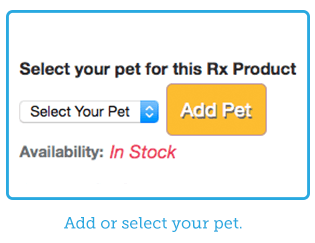 Step 3
Select your prescription, and the method by which our pharmacy will communicate with your veterinarian.
Step 4
Add the product to your cart and checkout or continue shopping.
Step 5
Your prescription will be shipped 24-48 business hours after we receive your pet's prescription, excluding weekends.